24×7 maintenance of your cloud infrastructure. End to end infrastructure management service includes cloud setup, application migration, performance and cost optimization, and 24x7x365 security monitoring.
Exelanz creates web and mobile applications that are synced with each other. Manage content and monitor analytics of all of your mobile and web interfaces, all from one centralized CMS (content management system). Development, cloud hosting and maintenance – all at one place.
Amazon Web Services Reseller
Exelanz is a certified AWS partner, Government partner and reseller. We offer a complete suite of AWS services including infrastructure setup, migration, hosting and custom software development. Being an official AWS Reseller, Exelanz can offer greater value and service level to its customers. Contact us today to understand how we can help with your AWS implementation.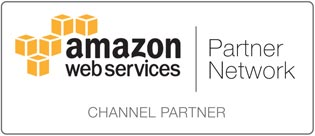 Why Exelanz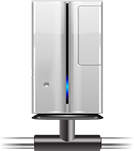 Hardware + Software + Services
Leverage the power of cloud-based hardware, open source software and Exelanz's IT services, integrated seamlessly to deliver you the world-class business solutions at a fraction of price. Get the peace of mind by not having to worry about IT as well as saving over 30% of IT cost.

Fanatic 24/7 Support
Fanatic support available 24x7x365 (366 for leap year :)).We offer initial response time of as low as 1 minute for critical issues.

Personal Dashboard
Exelanz Helpdesk offers centralized analytics for all your web and mobile applications. Available free of cost to our customers.

Expertise with different Cloud IaaS
Exelanz partners with and is experienced in all leading cloud IaaS providers including Amazon Web Services, Microsoft Azure, Rackspace, OpenStack, Verizon Terremark and SoftLayer.
Latest Blogs
Use of Latest digital technology in Casino and Gaming Industry
Casino and gaming industry has long been played in an offline format. They have managed to survive and grow in a slower fashion due to various government (regulations and policies on gambling) intervention. However, the Casino and gaming industry have diversified successfully into various other leisure business activities like restaurant, golf, entertainment, accommodation, spas, event management that compliments gambling. With the diversification into non gambling activities, the Casinos and the gaming companies are now looking forward to consolidate their services and properties under a centralized system. Pure gaming companies too have started developing online games inorder to increase their availability.
Recent Tweets