Use of Big Data and Predictive Analytics in Marketing and the role played by Cloud Computing
Marketing is one of the key functional department to any enterprise involved in business. An enterprise generate huge amount of user data (unorganized and organized) through different channels like social media, customer feedback (online and offline), loyalty programs, sales and purchases, events, seminar, exhibition, customer support (voice and non voice). Data like order booking to order cancelled and internal data to compare staff's contribution to change in sales are also taken into account. Marketing function make strategies and assist Sales function in generating income for the company. Therefore, the marketing function has to formulate strategy based on facts and hit the target segment with precision. This is the way for a sales team to exploit the best out of the marketing team.
Big Data with Predictive analytics will not only help to predict existing consumer behavior for a product or service, but, also helps in consumer behavior and future sales forecasting. As per the latest  McKinsey analysis, enterprises experience 5 to 6% better productivity due to the use of big data and predictive analytics. It is observed that ROI (Return On Investment) in marketing increases by 15 to 20% due to an improved Sales decision using analytics extensively. Assuming, global annual marketing spend to be $1 trillion (as per different marketing reports), there is a return of additional $150 billion to $200 billion over the investment.
Big Data analytics tools need an ultra advance platform to store, extract and analyze both structured and unstructured data and present them in the decision making format to the marketers. These platforms can perform only in high computing, highly distributed architectures and new level of memory environment. All these requirements for the analytics can be fulfilled by Cloud Computing. Cloud platforms have the agility and capacity to accommodate such huge and fast process effectively.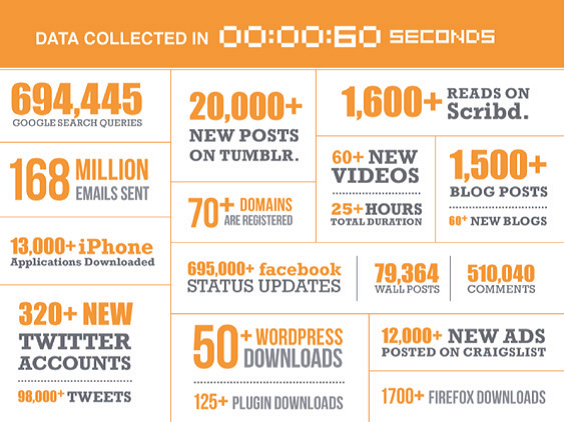 Big Data has its challenges, competencies and potentiality to be extracted and analyzed for better marketing performance. Analytics in marketing ultimately help in customer engagement, customer acquisition, retention and marketing efficiency. Big Data types essential, must be extracted to collect consumer behavior or attitudinal data  from activities like marketing campaigns, points of sale, websites, customer surveys, social media and online. Collect operational data from activities like marketing operations, resource allocation, asset management and budget controls. Collect financial data from activities like sales, revenue, profit margins, marketing expenses, etc. The Big Challenge for the Big Data is to track the appropriate data for marketing analytics. Followed by the challenge to select the right analytics tool for the right analysis to hit for the right marketing impact.
To introduce Big Data analytics into a marketing function CMO need to have strong reasons to back the investment. CMO need to define his objective in analyzing which part of the data his enterprise generates year on year and what impact he can bring in by doing such exercise?. The Big Data strategy may backfire if any right interpretation of data from wrong source is executed. CMO should be very particular about the source before concluding anything from the analysis.